Located in the South Shore just 30 minutes from Boston via public transport, the town of Randolph is the perfect distance from the city and makes for an easy commute. Over 32,000 people call the location home and find that, although within close proximity to Boston, there is still a small-town vibe.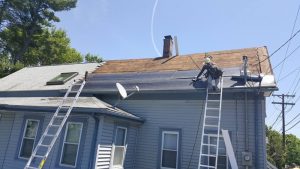 Exterior Home Contractor in Randolph
Bay State Exteriors can quickly reach Randolph from our headquarters in Peabody by traveling down Route 1 South to 93 South. Our roofing company regularly makes trips down to the South Shore to help repair and restore homes that have been affected by the New England weather. Like the surrounding areas, Randolph was founded in the late 1700's and went through a post-industrial phase where the community turned more residential. As a result of this residential backdrop, many homes are in need of repair.
How Bay State Exteriors Can Help Randolph Residents
Our roofing, siding, window and door replacement company is Green Business Certified, meaning we make use of any unused materials after your project is completed. We also properly dispose of any old materials such as worn out roofing shingles, deteriorating siding and doors.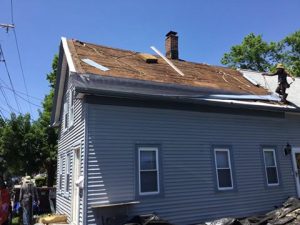 All of our employees at Bay State Exteriors have years of industry experience and we take our exterior contracting work in Randolph very seriously. Randolph is a town boasting many notable historical buildings such as the Gills Farm Architectural District and the Ponkapoag Camp of Appalachian Mountain Club; we understand that preserving the appearance of your home is important for aesthetic and functional purposes.
Let Bay State Exteriors help you restore your home to it's original charm. Tell us about the work you need done and we will give you a free estimate, as well as suggestions on what type of materials to use. We provide full roof replacements, vinyl siding work, door installation, window replacements and even gutter cleanouts and repairs!