In New England, the weather is always unpredictable. Winters can be brutal and summers are scorching — and both temperature extremes can eventually take a toll on your roof. However, there's nothing worse than having your roof suddenly suffer damage that doesn't fall under the category of your usual wear and tear over the years. This is when you should opt for emergency roof repair services in order to protect your investment and your belongings.
Emergency Roof Repair Service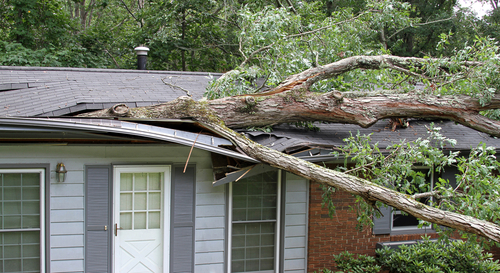 Bay State Exteriors is here to provide emergency roof repairs for residents in southern New Hampshire and northern Massachusetts. Our quick and reliable service is provided at competitive rates, and we're always on call in the event of a natural disaster. Many of our past customers throughout NH and MA have contacted us for emergency roof repairs due to the following reasons:
Fallen trees
Fallen tree limbs or branches
Fallen utility poles
Roof collapses due to snow
Roof collapses due to moisture saturation
Roof damage due to fire
Leaks in roofs
And more
It doesn't matter what the issue is with your roof — if you believe it's an emergency, then it needs to be fixed ASAP! Bay State Exteriors is here to help ensure your roof is fully functional and looking better than it did before the issue. Contact your Peabody roofers today for emergency roof repair!