Roofs are expected to last more than 20 years when installed properly, so if there's a minor issue with your roof, chances are you can opt for a repair instead of a total roof replacement. Bay State Exteriors is here to provide professional roof repair for residents in the North Shore, southern New Hampshire, and greater Boston area. Roof repairs and roof maintenance are essential to making sure your roof is able to withstand the New England winters. If leaks or peeling shingles are neglected, it could lead to a more costly replacement in the future.
Our Roof Repair and Maintenance Capabilities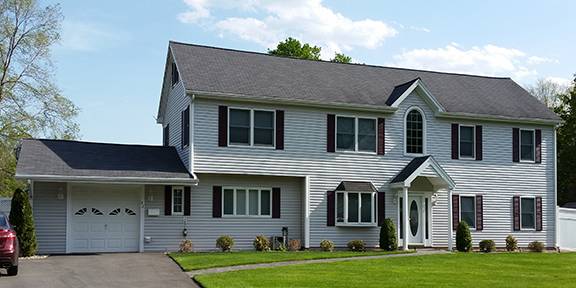 Bay State Exteriors is capable of repairing any type of roof issue, such as:
Missing shingles
Peeled shingles
Roof leaks or moisture buildup
Missing or improperly installed flashing
Insect, animal or other environmental damage
Water stains or ponding water
Puncture and penetrations
Shrinking or blistering
Poor or improper ventilation
General maintenance
Why Choose Bay State Exteriors For Roof Repairs
Our professional roofers are also here to perform a thorough roof inspection before we give you an estimate on your roof repair project. We believe in transparency, which means you'll never be left out in the dark about pricing, there are no hidden fees, and we guarantee an organized work site while on the job. Our roofers always make a point to clean up our job site after a project is completed so you and your family can enjoy the new look of your home's exterior.
Let us help you keep your roof looking and functioning as it should. Contact us for a roof repair and maintenance estimate today!