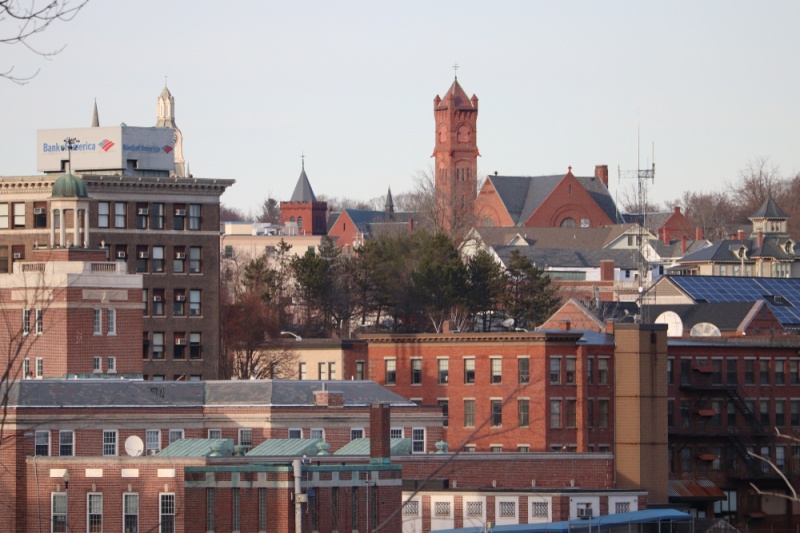 Attention all Haverhill homeowners! Are you looking to take your home's exterior to the next level? If so, consider us at Bay State Exteriors for your next home improvement project! Since our establishment, Bay State Exteriors has served homeowners throughout the North Shore and Boston metro area with the very best in exterior remodeling. This includes the city of Haverhill, whose homeowners we are happy to serve!
One of Essex County's most prominent cities, Haverhill is a staple of the North Shore, located roughly 35 miles from the Boston city limits. A historically-rich mill city, Haverhill boasted a population of 67,787 at the 2020 census, offering plenty of shops, restaurants, and historical sites for visitors to enjoy. Much like other cities in New England, Haverhill is home to a high concentration of colonial-style homes, which our team has much experience working with.
Are you a homeowner in Haverhill, MA? Are you looking to remodel your home's exterior? If so, Bay State Exteriors is here help! We can take your to the next level in nearly every sense of the word. We offer the likes of roof repair, roof maintenance, and siding installation to our clients. Our team will work with you for a smooth, stress-free process from start to finish. If you would like to learn more information – keep reading below!
Our Services in Haverhill, MA
Roof Repair & Maintenance | Vinyl Siding | Window Replacement | Door Installation
Roof Repair & Maintenance in Haverhill, MA
If you're a Haverhill homeowner looking for roof repair or replacement, Bay State Exteriors is a great place to start. If you notice damage to your roof, like damaged shingles, missing shingle, or sagging, just pick up the phone and give us a call at 857-389-5284! Being proactive when it comes to roof maintenance is smart, especially here in Massachusetts, where weather can be unpredictable and polarizing. Take a stand against the elements and reach out to us at Bay State Exteriors for an excellent result in roof repair and maintenance.
Vinyl Siding Contractors in Haverhill, MA
Are you interested in reworking your home's siding? For years, Bay State has offered the residents of Haverhill our high quality siding services. No matter what the character of your home is – our siding materials will suit it well. Bay State Exteriors works with what we believe to be the highest quality materials, including durable vinyl siding products. Siding can bring a number of benefits to your home; it can make your home look amazing, and can even help protect it against harsh weather! With so many benefits, why not consider a siding job from us at Bay State Exteriors?
Contact Bay State Exteriors Today!
Are you a homeowner in Haverhill, MA? Are you interested in any of our home improvement services? Just contact us at Bay State Exteriors! For a free estimate, you can contact us directly via our website or call us at 857-389-5284. If you have any questions or concerns about the home improvement process – we will be happy to answer them for you! We look forward to hearing from you and getting started on your exterior remodeling!